1. State-owned Didi – The "National Transportation Platform" ride-hailing app is about to launch.
The app will allow the government to continuously track people's travel records and real-time location.
China's first "state-owned transportation app" that brings together the capabilities of dozens of online car-hailing companies, called the "National Transportation Platform" (国家级交通平台) app and jointly created by the team that created the "Study the Great Nation" app (a Chinese app primarily designed to teach Xi Jinping Thought) and by the Ministry of Transport, has completed internal testing and will be launched soon. The report quoted Tong Guanglai, the person in charge of the "National Transportation Platform" project team, as saying that the platform capacity is expected to account for more than 90% of the total market share, and it will also be connected to platforms such as WeChat, Alipay, and Douyin after it comes online.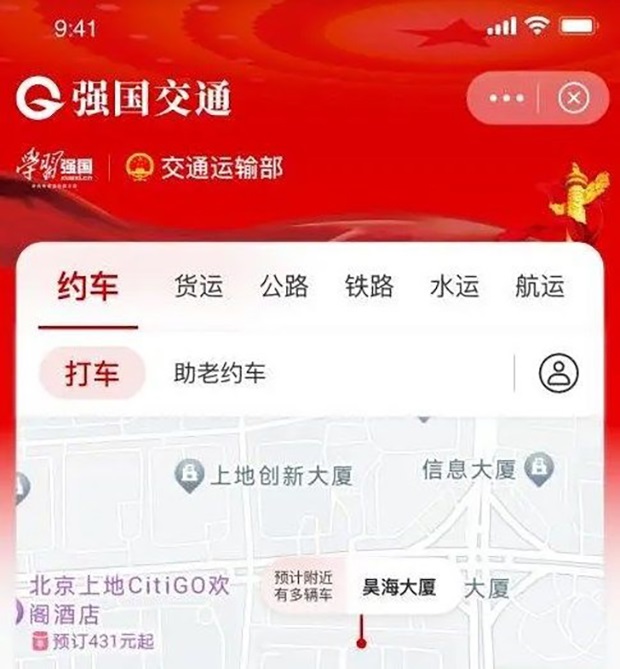 2."Flaunting wealth is prohibited during the Spring Festival" is the new policy from the CAC (Cyberspace Administration of China).
The directive says that showing off wealth is prohibited during the Spring Festival, and that the administration must strictly investigate and punish problematic behavior such as flaunting wealth online and encouraging overeating, so as to prevent bad habits from coming back. The first task is to focus on cleaning up "astronomically priced New Year's Eve dinners," "sky-high year-end bonuses," "waterfall lucky money," "huge red envelopes" [or "hongbao, envelopes containing money often given as gifts during the spring-holiday period], "top-of-the market houses," "astronomically priced gifts" and graphics or videos boasting of a luxurious life. In general people should avoid maliciously hyping their unseen wealth, purposefully comparing themselves to others, or similar behavior. The second task is to investigate and deal with such intentional displaying of images of overeating or other displays of extravagance and waste during the Spring Festival.
3. Zhang Yiming, TikTok's founder, withdrew as the primary shareholder of ByteDance Douyin Group.  
Recently Bytedance, which recently removed the term Bytedance in some of its subsidiaries and changed it to Douyin, has recently undergone structural and commercial changes. Zhang Yiming withdrew as the primary shareholder. The new primary shareholder is Xiamen Sigmastar Technology Co., Ltd., which now holds 98.81% of the shares, and Zhang Lidong, the legal representative, which holds 1.19%.
How can a company with a registered capital of only 1 million RMB and established less than a month ago hold nearly 99% of the original Douyin (the Chinese version of TikTok), a thriving company with a market value of 200 billion USD?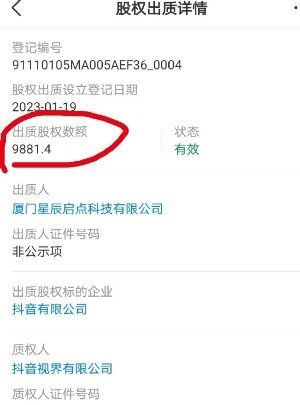 4. Can shortening time spent in education boost fertility?
China's fertility rate has reached the point of "anxiety". In order to solve this problem, experts such as Liang Jianzhang recently released the "2022 China Education and Population Report" (covering preschool and basic education). The report suggested that the fertility rate could be increased by canceling the high-school entrance examination and shortening the required years of combined primary and secondary education by two years. Are people willing to leave school early to have children?
5. China cancels its 10-year visas for Americans and Canadians, why doesn't the United States take reciprocal measures?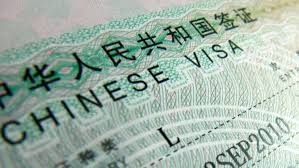 China suspended issuing new 10-year visas for Americans and Canadians in March 2020. It now allows Americans and Canadians to apply for a one-time visa to China at the embassy, but previously issued 10-year visas will be canceled. The United States does not have an equivalent measure restricting Chinese visas in the United States. More than 30,000 Chinese in the US petitioned to resume the issuance of 10-year Chinese visas on the grounds that China should reciprocate this measure of the United States. But the Chinese embassy said it would continue the suspension of new 10-year visas to come to China.
Applicants now need to provide a lot of private information that exceeds common sense, for example: 
Applicant's 10-year work history in the United States, including job position, annual income, employment start date, and supervisor's name and phone number. 

HIgh School name, date started and graduation date. 

Parents' name, address, phone number, date of birth, nationality, occupation, status in China. 

Applicant's children's name, date of birth, nationality, occupation, address. 

Names of immediate family members other than parents and children, relationship with the applicant, date of birth, status in China. 

Name of person in China who is inviting the applicant, and Chinese emergency contact; guarantor's name, phone number, address, relationship with the applicant, front and back photos of ID card. 

The applicant's entry and exit records in China over the past three years, citizenship certificate, most recent Chinese passport number, Chinese ID card number, which year applicant came to the United States and with what identity, which year applicant received green card, and year of naturalization in the United States.

Has applicant been to other countries during the last 5 years? If so, please provide the time and destination accordingly. 
If applicant is still willing to go to China, does s/he mind providing this personal information to the Chinese government?