Strengthening the management and control of rural areas.
In order to expand employment, the Chinese government has created some new professions. Similar to "chengguan" (city management officers) who were mainly responsible for urban management, now there are also the "nongguan" (agricultural management officers) who are mainly responsible for rural management. The Ministry of Agriculture has stated that the establishment of an agricultural comprehensive administrative law-enforcement team is meant to crack down on illegal activities such as counterfeiting and selling fake seeds, pesticides, and veterinary drugs that harm and violate farmers, and it will not interfere with farmers' normal production and way of life. However, the tough tactics of these personnel caused by their low education levels and general quality of the grassroots law-enforcement teams has led to significant problems, of the sort frequently seen in Chinese society. The poor law-enforcement reputation of the "nongguan" has already started to spread online. For example, "nongguan" in Jiangsu province prohibit villagers from drying their quilts in their own yards, otherwise they will be forcibly destroyed; "nongguan" in Heilongjiang province do not allow the planting of corn and beans next to the fish pond, claiming that yellow leaves in autumn do not look good; and "nongguan" in Puyang city require farmers to obtain an "agricultural certificate," otherwise their farming tools will be confiscated.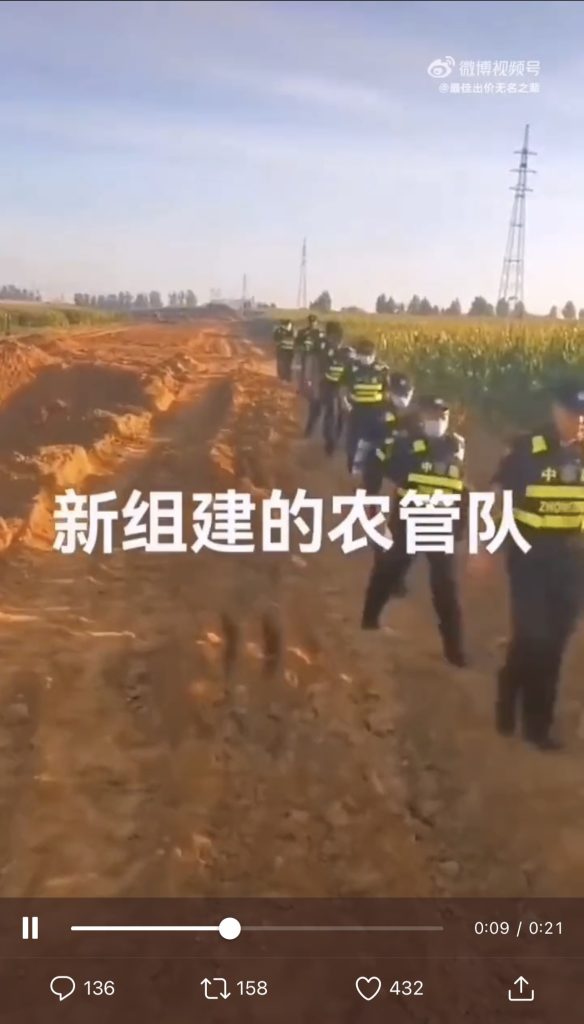 The Massive and Flexible Employment Workforce
Although the Chinese government announced on April 18th that GDP growth in the first quarter reached 4.5%, prominent Chinese economist Liu Yuhui believes that "deflation has started, and the economy has fallen into recession." He emphasized that the debt level of Chinese residents is 137.9% of their disposable income, while for American households during the same period it was approximately 90%. The desire for consumption among ordinary people is very weak, and it is difficult to restart the sales of houses and cars. The willingness of enterprises to invest in capital stock is also very poor. The data for loans to purchase homes in March, which are considered the best indicator of consumer confidence, has not been released.
At the same time, people who have defaulted on their home-mortgage defaults and cannot find new jobs have begun to join the rapidly growing workforce of food-delivery workers, express couriers, and ride-hailing drivers. According to reports, the total number of such flex-time employees in China has reached 84 million in 2023, while the actual number of employed people in China is about 746 million, including approximately 459 million employed in urban areas. 84 million people account for 11.3% of the total number of employed people in the country and 18.3% of the urban employed population.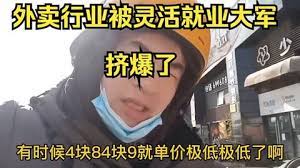 Hainan to Close Borders
The Hainan provincial government announced plans to establish border checkpoints and customs on the island, and to fully close its borders by 2025, with a total investment of about 11.7 billion yuan. Hainan Island will become a "foreign zone inside the country," with zero tariffs on imported goods consumed by residents on the island. The authorities hope to make Hainan into a "Hong Kong plus Florida," and expect trade between Hainan and the rest of the world to grow after the closure. China's late leader Deng Xiaoping once said that he wanted to create several more Hong Kongs, but in the past 30 years, China has not fulfilled his wish, and has instead destroyed the former prosperous and free Hong Kong. Beijing simply believed that Hong Kong's prosperity could be replicated through policies and geographic advantages, while ignoring the role played by Hong Kong's sound social system and free cultural atmosphere in the past.