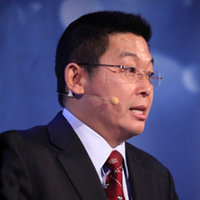 DR. JIANLI YANG – President & Founder
Dr. Jianli (Doc) Yang is a world renown scholar, human rights activist, and architect and leader for China's democracy. He was an overseas Chinese student leader of the Tiananmen democracy movement, survivor of the Tiananmen Massacre and a political prisoner of China (2002-2007). Dr. Yang helped found and lead several important organizations including Citizen Power Initiatives for China and Foundation for China in the 21st Century. He has created and organized annual Interethnic/Interfaith Leadership Conferences for more than two decades and edited the online publication Yibao since 2001. He co-authored a Democratic Constitution for China (1993) and co-Chaired The Geneva Internet Freedom Declaration (2010). A recipient of multiple international awards including Harvard Alumni Achievement Award, UN Watch Human Rights Award and Truman-Reagan Medal of Freedom, Dr.Yang has been elected Top 100 Chinese Public Intellectuals of 2009 onward. Dr. Yang represented Liu Xiaobo at the 2010 Nobel Peace Prize Award Ceremony. Dr. Yang holds a Ph.D. of Mathematics from University of California at Berkeley and a Ph.D. of Political Economy from Harvard University. He is a frequent public speaker on various world forums and contributor to various international magazines on topics ranging from human rights in China, China's democratization, China's politics, ethnic relations in the PRC, cross-strait relations, and on US China policies.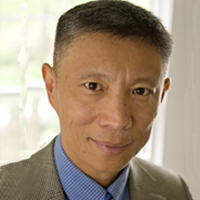 DR. LIANCHAO HAN – Vice President
A long time pro-democracy activist. He began his advocacy in the late 1970s in China as a student leader in Hunan and was one of the organizers of the early student protests for free elections in China. Dr. Han worked in the Chinese Foreign Ministry after graduating from law school. He later left China to study in the U.S.
After the Tiananmen Square Massacre in 1989, Dr. Han was one of the founders and the first vice president of the Independent Federation of Chinese Students and Scholars, the largest overseas pro-democracy organization, and successfully worked to influence the U.S. human rights policy toward China.
He worked in the U.S. Senate for 12 years, serving as legislative counsel and policy director for three active U.S. Senators, responsible for legislative strategy in the areas of federal budget, taxation, Social Security and economic policy. Dr. Han is a registered U.S. patent attorney and specializes in intellectual property protection strategies and innovation-related issues. Dr. Han is also an expert on China's economic and political development, and currently serves as a Visiting Fellow at the Hudson Institute. Dr. Han holds graduate degrees from China Foreign Affairs University, Yale University, George Mason University and Johns Hopkins University.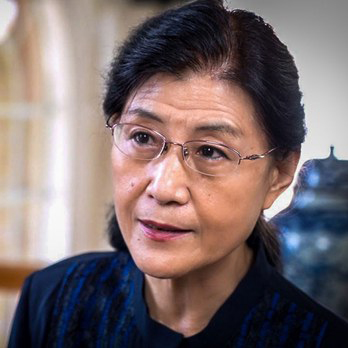 Dr. Cai Xia – Editor in Chief
Dr. Cai Xia currently serves as chief editor of Yibao, For many years, Dr. Cai had been a professor at the Central Party School of the Chinese Communist Party (CCP) in Beijing. As a renowned scholar of political party and ideology, she helped to train many in the upper echelon of the CCP officials, as well as provided consultation and advice for the top CCP leaders. Through her teaching, writing and research, Dr. Cai had been advocating constitutional democracy and democratic transition in China, for which she was harassed and persecuted under the Xi Jinping leadership. Her fierce criticism of Xi Jinping's totalitarism such as Covid-19 pandemic policy, termination of the term limit, personality cult, and suppression of the Hong Kong people's basic political and civil rights led to her being expelled from the CCP and her pension benefits revoked in 2021. Since leaving China, Dr. Cai continues to speak out against Xi Jinping's dictatorship, and she has published numerous blockbuster articles and given interviews on mainstream media outlets to expose the threats of Xi Jinping and the CCP to the rule-based world order and global peace. Despite the smear attacks by Chinese state media which are now calling Dr. Cai a "traitor" and an "extreme dissident", she is still held in high regard by many in the Communist Party and in China for her courage, integrity and truthfulness. Her insights of the CCP has also gained her many readers worldwide. 
Amelia Dewell is a junior at George Washington University's Elliott School studying international affairs with an emphasis on Indo-Pacific security. She has previously interned at several think tanks focusing on U.S.-Sino relations including Citizen Power Initiatives for China, the Uyghur Human Rights Project and the Project 2049 institute, as well as on the Hill, for the office of Representative Seth Moulton and the House Foreign Affairs Committee, where she served as the Spring 2022 Policy Fellow. Her professional interests encompass Chinese economic statecraft, the Belt and Road Initiative, and the political sphere of the United Kingdom. Amelia is proficient in Spanish and a heritage speaker of Japanese.
Jim Glanzer is a financial services professional with more than four decades of senior leadership experience at major international investment banks including Lehman Brothers, Merrill Lynch, BNP Paribas, and RBC Capital Markets. He presently manages investments for Bruder Capital, a family office, and separately raises private capital for technology companies.  Jim initially visited China in 2005 and then began seeking business on the mainland in 2006 when he traveled there to develop a securities transactions business and find investment opportunities on behalf of banking clients. However, the 2008 arrest of Liu Xiaobo, China's leading dissident, upended Jim's perspective and completely reversed his mission. A life-long democrat with a little 'd', the arrest prompted Jim to become an ardent supporter of Liu Xiaobo and an adherent of the call for democracy and human rights on the mainland.  Jim was subsequently appointed as a delegate to the awarding of the 2010 Nobel Peace Prize to Liu Xiaobo in Oslo. A friend to the Liu family, he continues to promote the work of Liu Xia, the laureate's wife. Liu Xia is a photographer, poet, and artist whose work reminds many of everything that was lost – and all that might have been – when her husband died in 2017, still a prisoner of the Communist Party of China.
Evan Osborneis an economist, and has taught in that discipline at America's Wright State University since 1994. He has published in Chinese, and has lived in both China and Taiwan, both as a student of Chinese and as a visiting professor and scholar. He has closely watched and admired the achievements of ordinary Chinese during the years of openness and economic reform, and in the latter stages of his career is doing what he can to help their basic human rights, the entitlement of every individual on earth, to be better respected.
Dr. Bradley Thayer is Director of Research for Citizen Power Initiatives for China and has been a Visiting Fellow at Magdalen College, University of Oxford, Member and Fellow at St. Antony's College, University of Oxford, and Fellow at the Belfer Center for Science and International Affairs, Kennedy School of Government, Harvard University.  He has worked for the U.S. government and has been a consultant to the Rand Corporation and other organizations.  He has been a Fulbright Scholar Program Senior Specialist and has taught in Czechia and universities in the U.S., UK, and Europe.  Thayer is the author or co-author of many books including with Lianchao Han Understanding the China Threat and co-author of How China Sees the World:  Han-Centrism and the Balance of Power in International Politics . He is a regular contributor to journals and newspapers including The Hill, The National Interest, The Spectator, and was a Founding Editor of European Journal of International Security