By Lianchao Han and Bradley A. Thayer
The warm glow of China's support for Russia's invasion of Ukraine and at the Beijing summit this month between Vladimir Putin and Xi Jinping was defined by both leaders as the acme of the Sino–Russian relationship.
At the summit, the leaders pledged to work together to address many issues. However, the flowery phrases, saccharine remarks, and modest agreement can't mask some unpleasant considerations regarding their partnership. The two leaders pledged that their cooperation "has no limits" and "no forbidden areas of cooperation." As the Ukraine crisis heats up, the Sino–Russian relationship seems stronger. But that's an illusion.
Russia and China both seek to take advantage of their relationship without clearly defining its nature. In October 2019, Putin called it "alliance-like," and in 2021, he toned that down by saying that "unlike NATO countries, we are not creating any closed military alliance or any military bloc between Russia and China. There are no grounds for such a conversation."
But Wang Wenbin, the spokesman of the Chinese Foreign Ministry, responded to Putin's remarks by insisting the two countries are "not allies but closer than allies," or "better and more than allies," depending on who translates his comment.
China is eager to elevate the relations—or at least create an impression—that Russia and China have joined forces to counter the West led by the United States. The joint statement issued after Putin's visit largely uses China's anti-America narratives, and Putin got new oil and gas deals with China worth an estimated $117.5 billion. The trade account will be settled with their own currencies.
However, this doesn't mean Beijing and Moscow have formed a quasi-alliance of autocracies to contest for world dominance.
In fact, the so-called Sino–Russia comprehensive strategic cooperation partnership is no more than a well-calculated marriage of convenience, despite that Xi and Putin want to strengthen their relations to undermine Western democracy and the liberal world order.
It's evident that Xi was unable to get Russia to commit to a solid alliance for mutual defense and assistance such as Mao Zedong did in 1950. Putin failed to secure Xi's avowed support for Moscow in the Ukrainian standoff, even though China continues to help Russia by accusing the United States, without naming names, of NATO's endless expansion, and a Cold War mentality, which exacerbates tensions around Ukraine.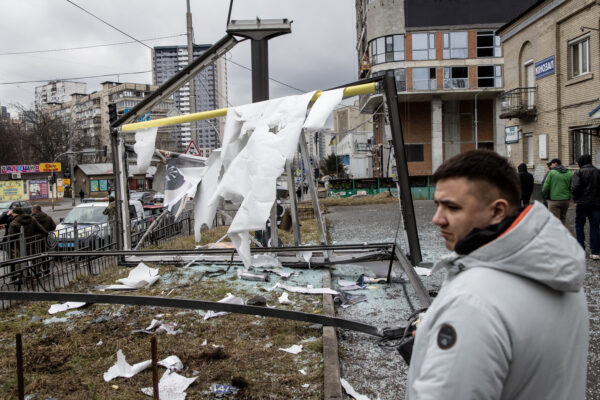 That's because Xi can't afford to risk losing the West's invaluable markets. China's trade with its two largest trade partners—the United States and the European Union—topped $1.6 trillion in 2021. In the same year, China reported a nearly $400 billion trade surplus with the United States alone. Open hostility to the West will jeopardize China's much-needed revenues, and disrupt its strategic period of opportunity to get ready.
Meanwhile, Putin holds his cards by avoiding the formation of a collective defense alliance with China, which the former Soviet Union did as well. However, that ended badly for the Soviets when Mao tried to replace Nikita Khrushchev to become the leader of the communist world.
Putin knows that China can clearly discount or dismiss Russia's interests if it needs to do so, with no adverse effects on China's power or global position. More importantly, Putin wants to profit from what the Chinese call the "the Snipe–Clam Grapple" (in the battle between the snipe and the clam, only the fisherman wins as he nets both) between the United States and China to restore Russia's past glories.
In a Putin op-ed published by Chinese state-run media Xinhua before his visit, he refrained from criticizing the United States but focused on working together with China to achieve stable economic growth. But Xi's enticing deals make it hard for him to resist allowing himself to be used.
Like Josef Stalin did to Mao, Xi wants to pull Putin into his grasp by establishing dependence upon China, so he can form an anti-U.S. alliance and acquire more advanced Russian military technology and weaponry to prepare for the final showdown with the United States. Putin wants to use China's money to rescue the Russian economy, and also have Xi's support for his invasion of Ukraine, while not committing to a military alliance.
Putin may think he can eat his cake and have it, too. But the move will cost him his ability to lean to the West. Year after year, Russia's dependence on China will grow, and Xi's hold on Putin will get tighter. Putin's hostility to the West will ensure that there's no easy road back. In one of history's ironic twists, Russia has become China's foot soldier. A far cry from the Soviet Union's dominant position over China in the last century.
Putin has set Russia on a course that may cost the country's independence. He should know better that Xi is determined to avenge China's century of humiliation and shame and to fulfill the Chinese dream of national rejuvenation, which could include more than 5 million square kilometers of Chinese territory that had been ceded to Russia—which the Soviet government promised to return but didn't. Xi's nationalists are now demanding a recovery. China also continues to steal Russian military secrets from Moscow and infiltrate its elite through corruption, and a growing suspicion weakens the partnership.
The Western economic and financial sanctions against Putin won't work unless China is also sanctioned. Even though the Sino–Russian alliance is a marriage of convenience, they're an axis of evil, particularly considering Putin secured Beijing's economic support prior to the invasion.
In the short term, the West must realize that any economic and financial sanctions against Putin won't work unless China is also sanctioned, considering Russia will definitely rely on China to overcome the West's new sanctions.
But in the long term, the West must prevent the marriage of convenience between China and Russia from turning into a genuine love affair. When the two countries form an alliance of autocracies, they can combine China's economic power with Russia's military power, making them the most formidable enemy to democracies.
The U.S. government should come up with a strategy to divide Russia and China—not through accommodating Russian aggression to Ukraine, but through meaningful economic assistance to disrupt the Sino–Russia alliance and ensure that there are ample checks on China's power and influence in world politics.
Views expressed in this article are the opinions of the author and do not necessarily reflect the views of The Epoch Times.
This article first appeared in Epoch Times on February 25, 2022